Get RM5,000 rebates to sell in online internationally.
Axis + eTrade
Have you heard of eTRADE? It is a project under the Digital Malaysia initiative to increase SMEs adoption in e-commerce via participation in international leading e-marketplaces.
Do you fulfill these 2 criterias?
1. Are you selling Made in Malaysia Products or Malaysia Brands Products?
2. Are you a Malaysian owned company? (minimum 60% Malaysian equity, either Sole Proprietor, Partnership or Sdn Bhd)
We helped Malaysia SMEs to digitalize their businesses and grow worldwide
What does eTrade offers?
In order to boost the adoption of e-commerce among the SMEs to reach out to new buyers, the successful applicants will receive:
A qualified applicant may receive the following financial assistance: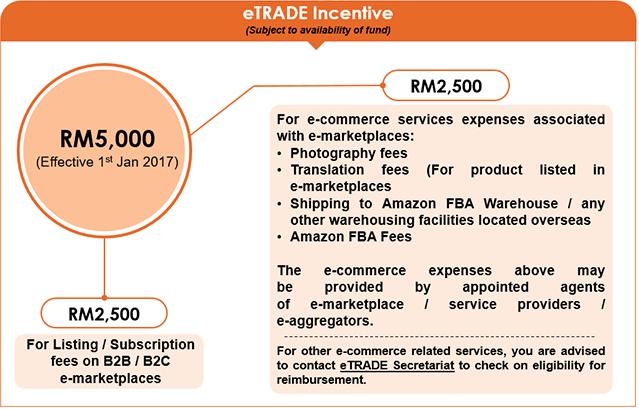 The Matrade's eTrade Program Ends 31st December 2017. T&C Apply.