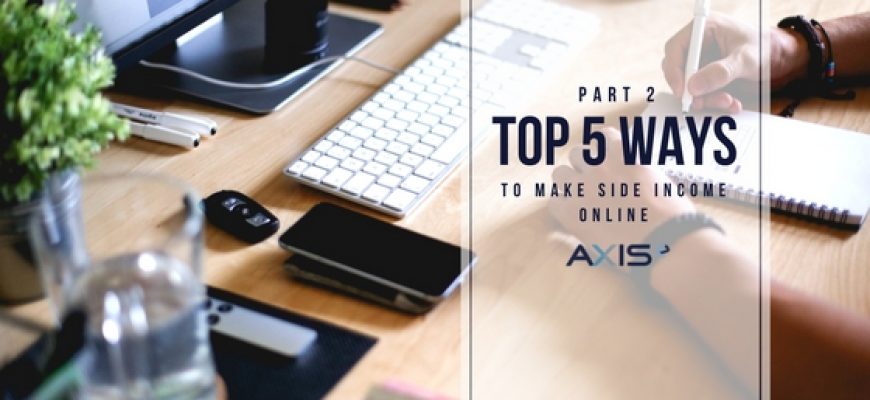 Looking for ways to make money from home but have no idea on how to start? If yes, then, we suggest you to make use of the internet. Because, one of the great things about the internet is that you can make side income for yourself from the comfort of your home and all you need is an internet connection. So, if you're looking to earn extra income on the internet, then the following recommendations might likely suit you!
Online Magazines
Or so-called 'e-zines' is a low-cost alternative method to publish your articles saving you the hassle to find the right publisher, funding your printing and mailing cost. Without a doubt, it is easier to attract readers through an online magazine than the traditional hand-held physical reading material as people can read as much article wherever as they want to without carrying tons of issues everywhere they go. So, for you out there if you prefer to make some cash through writing do consider publishing your e-zine.
Design and sell apps
If you have the creativity and are capable of programming apps as well as designing them, consider doing it and sell your end-product on the Apple App Store or Google Play Store. Plan your time properly so that it will not interfere with your day job.
Answering surveys
Although there is no free lunch in this world, answering surveys is pretty much very close to a free lunch. All you have to do is simply sign into any survey website based on the type of surveys you are interested. You can be paid by taking part in a survey covering rages of consumer subject and interest. Some website also pays users to watch videos, review on their website or games. Your pay can be as low as RM2 per survey or as high as RM10 per survey.
Affiliate marketing
If you have got a solid influence or strong fanbase on any social media platform, own a website or blog. Affiliate marketing may be an option for you to make side income apart from your day job. How affiliate marketing work is you bring money in by promoting any sorts of company, products, services, etc. What you need to do is to sign up as a publisher, research on the things that your followers might like and would purchase. Then share your affiliate links on your platforms, and if any of your followers do purchase from the link your shared, that is how you make money.
Join e-commerce enabler
Self-employing may be the answer for you when you want to earn income on your own terms. Since we're talking about e-commerce here, it only means 1 thing – you can run a successful business from anywhere in the world. So, for those who don't really know what will sell well or if you will be able to sell the product at all, registering with e-commerce enabler like Axis.net and Komuten might be the right thing to do. Apart from there's no need for a physical store, you also don't even have to stock any of the inventory yourself, so there's no risk involved unlike traditional business model.