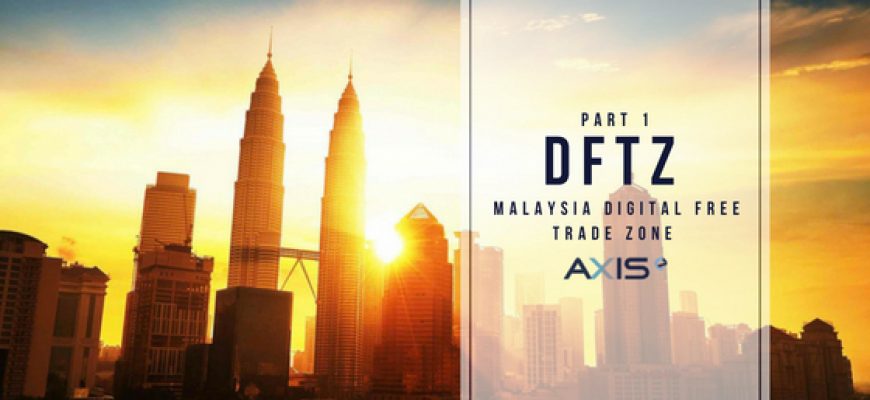 Malaysia E-commerce Industry
Being one of Southeast Asia's smallest nations has never affected Malaysia digital ambitions. Being said to be on equal footing with Singapore in terms of market size and developed infrastructure, Malaysia e-commerce market is expected to increase by 8 times to US$8 billion within the next 10 years. Hence why, it's not a surprise when Alibaba recently announced the construction of a regional distribution hub (e-hub) that will act as a centralized customs clearance, warehousing and fulfillment facility for Malaysia and the Southeast Asian region in order to speed up clearance for imports and exports. The hub is set for a launch in 2019.


Introduction of Digital Free Trade Zone (DFTZ)
Launched in March 2017, the Digital Free Trade Zone (DFTZ) – a joint initiative by the Former Prime Minister of Malaysia, Datuk Seri Najib Razak and Alibaba Group to accelerate Malaysia's digital roadmap that aims to double e-commerce growth from 10.8% to 20.8% by 2020. DFTZ is initiated with aim to capitalize on the confluence and exponential growth of the internet economy and cross-border e-commerce activities. This is the first digital global trade platform beyond China, and the Malaysian government believes that a collaboration with Alibaba Group will increase SMEs' contribution to the nation's GDP, which currently stands at 37%, despite 97% of businesses in Malaysia currently being micro or SMEs.
The Free Trade Zone is Composed of 3 Zones
e-Fulfilment Hub

: To digitise many of the trading operations like customs clearance, foreign exchange services, financing services and logistics solutions which will ease bilateral trade.

Satellite Services Hub

: To facilitate end-to-end support and knowledge sharing for companies targeting the Southeast Asian market.

eServices Platform

: To efficiently manage cargo clearance and other processes needed for cross-border trade.
The Objectives of DFTZ
Help SMEs to export their products globally with ease

Enable global marketplaces to source from Malaysian manufacturers/ sellers

Make Malaysia the regional fulfilment hub for global brands to reach ASEAN buyers

Nurture an ecosystem to drive innovation in e-commerce and internet economy
Who Will Benefit from DFTZ?
SMEs and Malaysian manufacturers as well as brands looking to export

Global brand owners looking to set-up a regional hub to reach ASEAN customers

Marketplaces looking to source from and use Malaysia as a hub

Local and global service providers (fulfilment, last-mile delivery, payments, insurance, and other service providers)