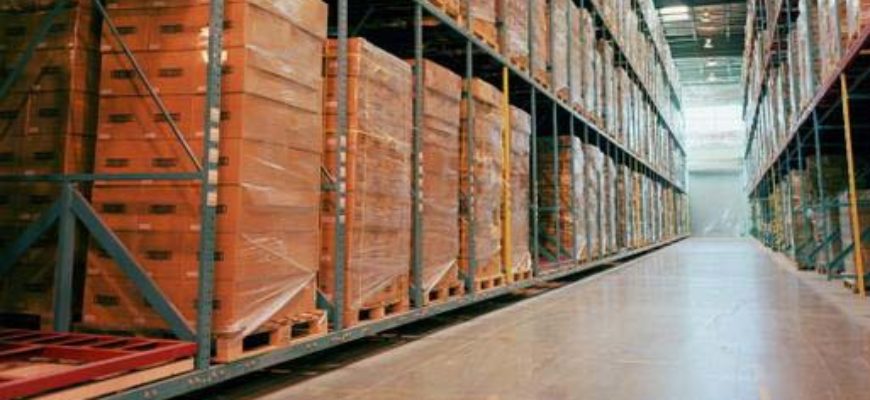 Let's look at the 5 main steps of the purchase process on an ecommerce site. The store must be effective in these areas in order to efficiently attract customers.
4.1. Selection support
A major feature of online stores is that they offer visitors a wide range of products. The range of products available varies from store to store, from only a few products to millions.
Your first task is helping your customer find the right product, the one that will best solve their problem and meet their needs. This is one of the strengths of the largest online stores: like good salesmen, they can help different customers make the best decisions.
And, you can't do this alone by investing into multiple product categories. That is why with us you can access to all our product range and hence feature various product categories online.
4.2. Persuasion
If a potential customer has selected one of your products, all you have to do is persuade them that the product really is for them and really meets their needs. They shouldn't hesitate, or leave your site saying "I'll get it next time", there may not be a next time! You must persuade your potential customers to make their purchase immediately.
We can link this with the art of buyer psychology, persuasion is primarily the task of the product sales template, and that is where you have the greatest chance of increasing the average transaction value!
Create a convincing sales template requires you to wear multiple hats, you have to be tech savvy, photographer, copy writer and more…If you have 40 products then you might have to repeat the routine more than 40 times. That is where Axis come into the picture to prepared all the boring routine and turn it into a persuasive sales pitch.
4.3. Order phase
The order phase includes the ordering of all the products added to the cart, meaning shoppers must be persuaded to provide their payment and shipping information, and to click the "order" button.
This may seem like an easy task, since customers have already added products to the cart. However, the reality is that a large percentage of customers leave most ecommerce sites after adding products to the cart, and without making a purchase. This is known as cart abandonment.
There is no clear data on the extent of cart abandonment, but some experts believe it to be about 60%–70% of online shoppers on average!
It's worth considering this crucial step and what this means: you've successfully convinced 10 people to make purchases and you've successfully shown them the right products, and of these 10 people, 6 or 7 will change their minds at the last moment! Now, think about what would happen if you cut 70% down to 35%; you would practically double your number of customers and your sales revenue!
Again, call-to-action is so critical at every stage of buyer's decision, such as:
1.Free shipping service
2.Express service
3.Return service
4.And more..
Call-to-actions like these are able to further reconfirm the customer order and stop them from changing their mind.
4.4. Building trust
The fourth step of the process is building trust, which actually happens continuously in parallel with the other steps.
Internet sales generally meet with two major obstacles: lack of information, and lack of trust. Even in offline stores a lack of trust can be a serious hindrance, but trust is more important than anything else on the Internet, so it must be established consciously.
It's important to remember that when an online shopper doesn't understand something or needs more information about a product, and especially if they don't trust your site or your products, they will not make a purchase.
Basically, the customer's hesitation may be due to three things, so you must build their trust in these three areas: the company, the service, and the product. Building trust is a continuous process that you must pay attention to throughout the entire website;it cannot be narrowed down to just one specific "trust building" page.
To be successful on eCommerce business, it is essential for you to gain a complete presence online. Follow where the crowds are, have a strong online presence at social medias, emails, website and marketplace is a complete trust building process and a key foundation for every eCommerce business.
4.5. Lead nurturing – Give and don't take
One of the best ways to build trust, acquire customers, and retain the customers you have is known as lead nurturing. This is the process of improving your relationship with potential and existing customers by giving them a reason to stay in touch, make a purchase, and hopefully, buy from your store again.
Lead nurturing has a lot to do with knowing your customers. What can you provide them of value? Is it a review of the existing solutions in your industry, or the latest news on a new solution?
Much of this varies based on the products you carry. One thing remains true, give your customers more than you take and they will reward you. You might not make a sale to every visitor, but when you provide helpful information for free on a particular topic, you encourage people to "stay tuned" for what's next.
Summary
In its simplest terms, customer acquisition is the process of convincing people to buy your product or service so that they become a customer. For an eCommerce, this means making the best use of technology, but not relying on it completely.
Tools like onsite retargeting can help you acquire more customers, but they are only tools. The end goal should be to get to know your customers better by seeing which messages work, and by offering your customers something in return, and sometimes maybe a little more.
Understanding the process of the "sales funnel" and how micro-conversions result in your macro-conversion rate will help you find the steps in your customer acquisition process that need work.
The great thing about customer acquisition is that many of the same tools can be used for customer retention. Of course, once you have a customer, you want to keep them, learning what works best for your site now can also help you learn more about what will work for your customers in the future!