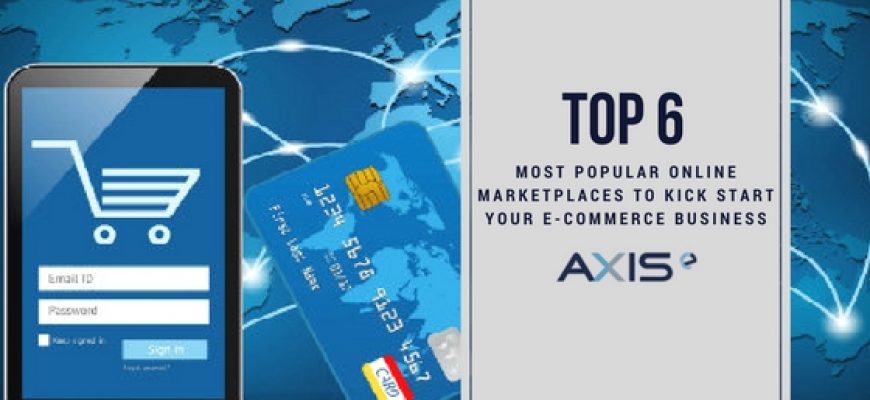 Planning to sell online but not sure where to start? Worry not – check out these top 6 online marketplaces that will greatly increase your product's visibility!
1. Amazon.com


Facebook Likes: 28,601,467  |  USA Alexa Ranking : 5  |  What we love: Wider market for you !
There's pretty much nothing Amazon doesn't offer, as the site has almost everything – from wide range of services for sellers to 536 million of products available for buyers to purchase! With over 240 million registered customers worldwide and being one of largest online shopping sites in the world, it's no doubt that the site offers the widest market as compared to any other marketplaces. So by selling your products on Amazon, it means that you (and your products) could reach to wider audience and new customers!
2. Lazada.com.my


Facebook Likes: 21,616,289  |  Malaysia Alexa Ranking: 6  |  What we love: Great traffic!
The leader of e-Commerce in Malaysia, Lazada, offers a sales-commission based online marketplace where you can list your products for sale. On-boarding training also available! The site offers products from well-known international and local brands at discounted rates. Some of the brands sold on the website include L'Oreal, Sportsdirect.com, Tefal, Apple and Samsung. So, why not take advantage of the good traffic drives by those popular brands, and start selling and advertising your own products on the site?

3.Shopee Malaysia


Facebook Likes: 7,550,289  |  Malaysia Alexa Ranking: 17  |  What we love: Free marketplace for all!
Shopee.com is one of the most visited websites in Malaysia and just like the name suggests, it is a marketplace that offers individual online shops to retailers. Geared toward individual sellers, small and medium-sized businesses, Shopee is a great platform for those who want to start selling – as almost 60% of all products posted end up being sold and what's more interesting is it's a FREE marketplace!

4. 11street.my


Facebook Likes: 1,567,426  |  Malaysia Alexa Ranking: 22  |  What we love: Special feature (product photo shoot)
With over 6 million visitors, 11Street is definitely one of the good platforms to start your e-Commerce venture. What's interesting, 11street is also will assist you in providing better product photos so you can rest assures that your product photos are good enough before you put them up – and what's more attractive than a FREE product photo shoot? Yes, all you have to do is to book a photo shoot session with them!

5. eBay Malaysia


Facebook Likes: 434,394  |  Malaysia Alexa Ranking: 383  |  What we love: Chance to earn more!
The Malaysian local site from the American e-Commerce giant, eBay is one of the most trusted marketplaces and also lets you put up your offering for auction. Caters to all general products categories, one can sell used and new products on the site, and choose to sell it in a fixed price or through bidding. We absolutely like the "Auction Listing" feature, as it is a smart way to double up your profit when your stock is limited and the demand is high!

6. Qoo10.my


Facebook Likes: 284,440  |  Malaysia Alexa Ranking: 462  |  What we love: Awesome Marketing!
Operated by a joint venture with eBay, Qoo10 can be considered new to the e-Commerce landscape in Malaysia – however, don't be surprised with what they could offer! What we like about Qoo10 is the fact that whenever they have sales or new campaign, the marketing team will never fail to announce and promote them via e-mail so the customers can take advantage of their exclusive pricing right away. Qoo10 send the newsletters to their customers daily, so you can rest assures that no customer will miss your products or promotions on the site!
So, what are your (other) favorite online marketplaces in Malaysia?