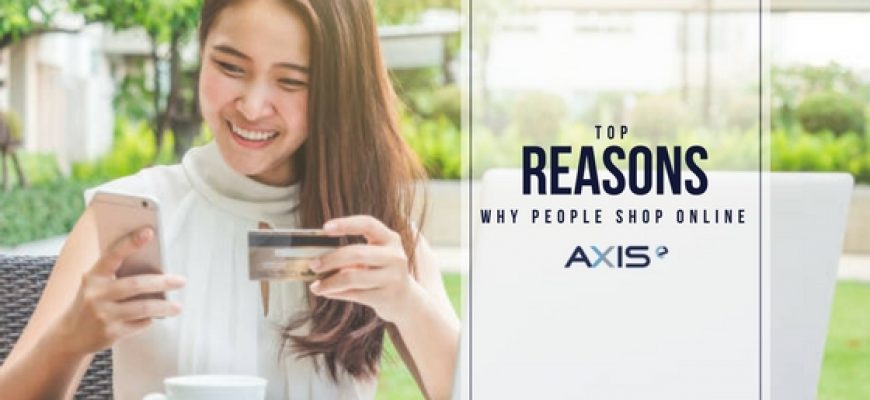 Nowadays, people no longer go to the retail stores to purchase products. With numerous advantages, more and more people rather go for online shopping over conventional shopping these days. But, have you ever wondered why exactly people wants to shop online? The answer is pretty simple — Online shopping is easy. So, with the uprising trend of online shopping, it is not a surprise that e-commerce is on the rise with speedy development in both local and global settings.
Convenience at its best
The most significant reason for people love purchasing online is due to the convenience it brings to people. The simple steps to online shopping are — visit the site, browse the items, select the product you wanted, filling in the necessary information, make payment then (voila!) your order is on its way to you. Some websites even provide COD (cash on delivery) service which brings the convenience up to another level for those who do not own a credit card or does not know how to do online transfer.
Avoiding the crowd
Especially when there is an ongoing sale or promotion, the crowd in store tend to get a little too overwhelmed. But worry not — with online shopping, buyers no need to worry about squeezing their way through endless queues or worst, driving endlessly for parking spaces. Apart from that, buyers are free from heavy shopping bags if they did a little more shopping than they usually do!
Ability to compare prices
Physically moving from one retail store to another can be really tiresome. But not for online shoppers, as users can easily switch sites to virtually compare prices of products from different brands. So, rather than walking in from store to store which often leads to sore feet and taking up too much time for other undone tasks, now people can just shop from the comfort of their home and save more!
Purchasing products from overseas with a click away
We all know that certain brands does not operate all around the globe, which makes things a little tricky when we badly want to buy product from certain brands. However, with online shopping, this problem does not exist because shopping sites nowadays provide worldwide shipping to reach more potential customers from every corner of the world.
Reviews from other online shoppers
In physical stores, it is impossible for a shopper to know what other customers are saying about the products, especially with the sales people ensuring they hear nothing but the good. But it's different for online shoppers, as they have 'reviews'. According to study, 62% of consumers look for online reviews on a product or service before making a purchase. Besides that, for merchants, many reviews will not only help the customers to confidently decide whether the product suits them best, but good reviews also will help 'sell' the product.